Our vineyards – the origin of our wines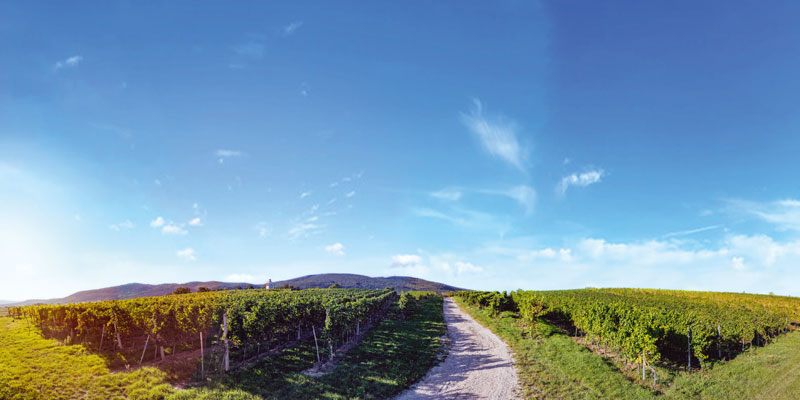 MANDELHÖH VINEYARD
One of the top vineyard sites of the Thermenregion, with calcereous loosely-sedimented brown earth. The higher slope inclination with a southwestern exposure allows very good cool air flow. This means fast drying of the grapes and ideal conditions for flavour development. A cool climate from its best side. The result is long-lasting, very independent wines that are typical of the soil, the vintage and the variety. Mandelhöh is one of our favourite vineyards.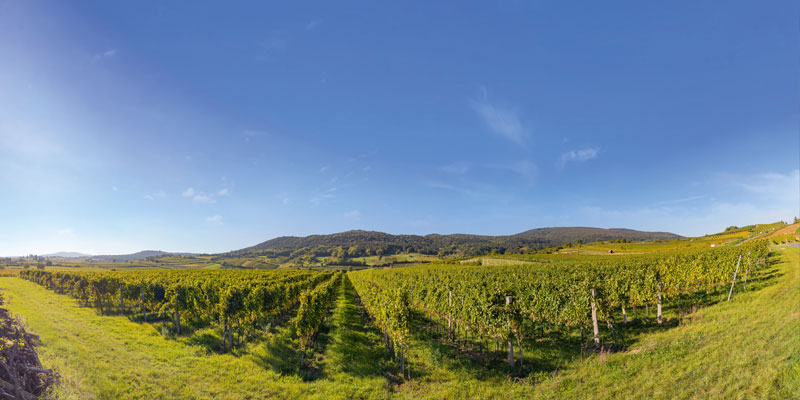 PRESSWEINGARTEN VINEYARD
Our new Rotgipfler vineyard in the foothills of the Anninger with 14,000 old vines. Rich brown earth with a high lime content plus a high clay and loam content – and therefore very good water storage capacity, with hardly any drought stress even in hot years. We have been managing this situation since 2015. The heavy soils in Pfaffstätten give the Rotgipfler a very special flavour, with intensively spicy tropical fruit. Enjoyable already in its youth, but with great aging potential.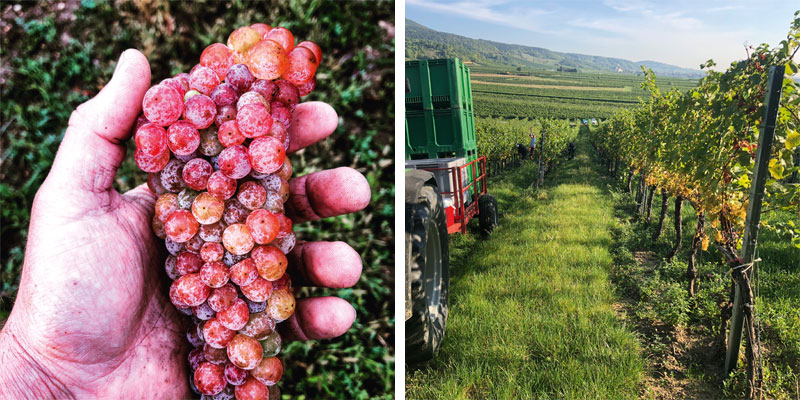 FURTHER TOP VINEYARD SITES
are for example the Otzler, Zistl and Ruffenbrunner vineyards. Together with our other great vineyards, they enable us to offer a great range of regionally-typical varieties at the highest level. In addition to the two leading varieties of Rotpifler and Zierfandler, Chardonnay & Pinot Noir also belong to our repertoire.
"We cultivate our vineyards as close to nature as possible, and individually adapted to each respective location."